GAFA -A series of hooks & hangers
by
BRUD
Hand finshed Aluminium, wax
$280.00 - $340 AUD Enquire︎︎︎
Catalogue︎︎︎
So for this we bounced around some ideas once we were briefed on the concept for the exhibition. Ella had expressed she wanted to do an exhibition of smaller, tabletop objects, that were a bit tongue in cheek or exploring taboo subject matter. We originally wanted to go in a more literal direction of objects that have a stigma of complete practicality about them, we considered a pad bin for feminine hygiene, then just a bathroom rubbish bin for your old loo rolls etc. stuff like that.
However, we ended up settling on wall hooks mostly just to annoy Ella by making something that requires wall mounting for her table top exhibition. We kind of felt the best Faux Pas we could commit is against the curator themselves opposed to "design" overall – also a furniture brand creating a gifting product just in time for Chrissy is the biggest sin in my opinion, and with that may I suggest that your mother in law would love a hook by Brud Studia up her stocking this year. Think of the joy on little Timmy's face when instead of unwrapping a new match box car come Chrimbo morning he finds a beautifully hand finished aluminium coat hook.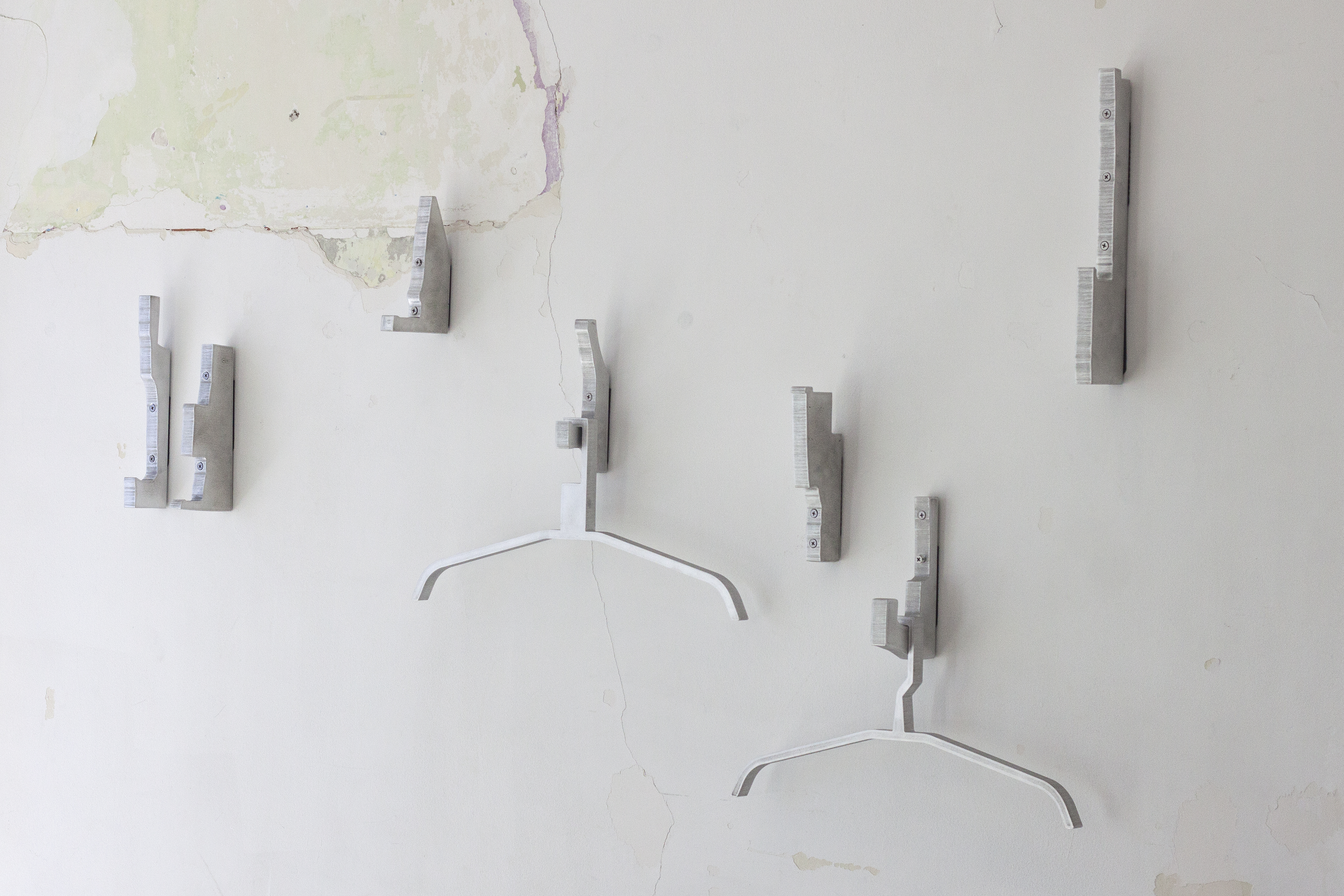 BRUD (Mitchell Zurek ; Andrew Kelly)
Brud Studia is a furniture & object design studio based in Melbourne, Australia. Established in 2020, it combines brutalist, often primitive designmethods with contemporary and digital design. The works of Brud Studia appear to be made with very simple and direct intentions: sanding,slotting and hammering.
"We want the method to be the language of the finished object" says Mitchell, Brud Studia's creative director.
Brud continue to explore their chosen fabrication of Aluminium across several sculptural and concept driven objects treating their practice more as an experimental and explorative project.
IG: @brud.studia