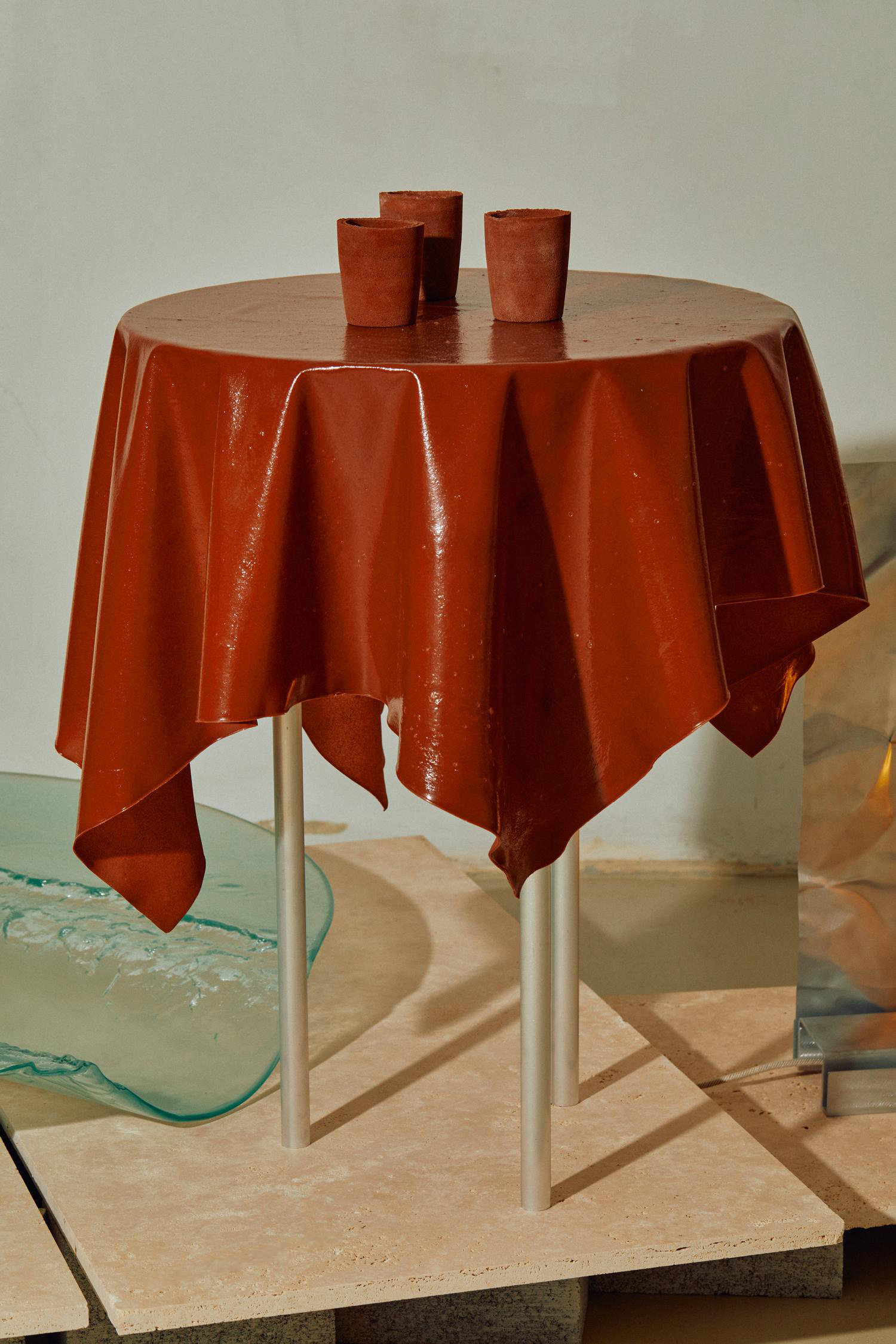 Italian Summer
2021
55 × 55 × 80 cm
Terracotta Bioplastic, Terracotta, Sodium Silicate & Aluminium

Utilising disposed and discarded Terracotta pots an al fresco setting is dreamt. These traditional and archetypal objects create a gathering point where we can begin to question conventional materials and manufacturing methods. Through cross-disciplinary conversation and sharing of knowledge, so much can be explored. Taking street side discards and dispensed Terracotta pots from a previous project, this readily available material becomes a platform for material exploration and play. Crushing and grinding the Terracotta it is used as an additive for investigation into bioplastics. Here it offers strength and texture, yet remains extremely malleable. Terracotta vessels have been formed by borrowing a method within the casting industry, using sodium silicate and CO2 gas, the terracotta particles are bound together into a solid form. Transferring knowledge and developing deeper connection between design, scientific, culinary and technological methodology seems vital in designing a world we want. Come and join the table.

Jill Stevenson is an emerging multidisciplinary designer and artist based in Melbourne (Naarm/Birrarung-ga). Jill's interests lie in speculative and experimental design, focusing on the intrinsic qualities of materials and their place in our landscape; natural and built. Her work is research driven and adopts a constant questioning of matter, shape and context. The resulting musings are often articulated into detailed pieces with a playful approach to both theme and form. Jill completed an Associate Degree in Furniture Design at RMIT in 2021, and was awarded the Design Futures Award by the Authentic Design Alliance at Design Fringe last year.