Glasswork
by
Lawn Bowls
Lil' Firecracker (orange vase)
$275.00
12 x 14 x 12 cm
Rilo (green vase)
$275.00
SOLD
12 x 14 x 12cm
Fiona Pear (green plate)
$355.00
28 x 28 cm
Polly (cloudy blue bowl)
$285.00
16 x 16 cm
Jamboree Jan (hanging light)
$425.00
12x14x12 cm and cord 1.2m(approx)
Enquire︎︎︎
Lawn Bowls glasswork is made by artist Finn O`Sullivan in her Brisbane studio. Through her work she examines the value and separation of art and craft. O`Sullivan recognizes the forces at play in this dichotomy and pays no regard to them in processes of making. The kitsch motifs she works with reference decorative domestic objects that cocoon us in private realms.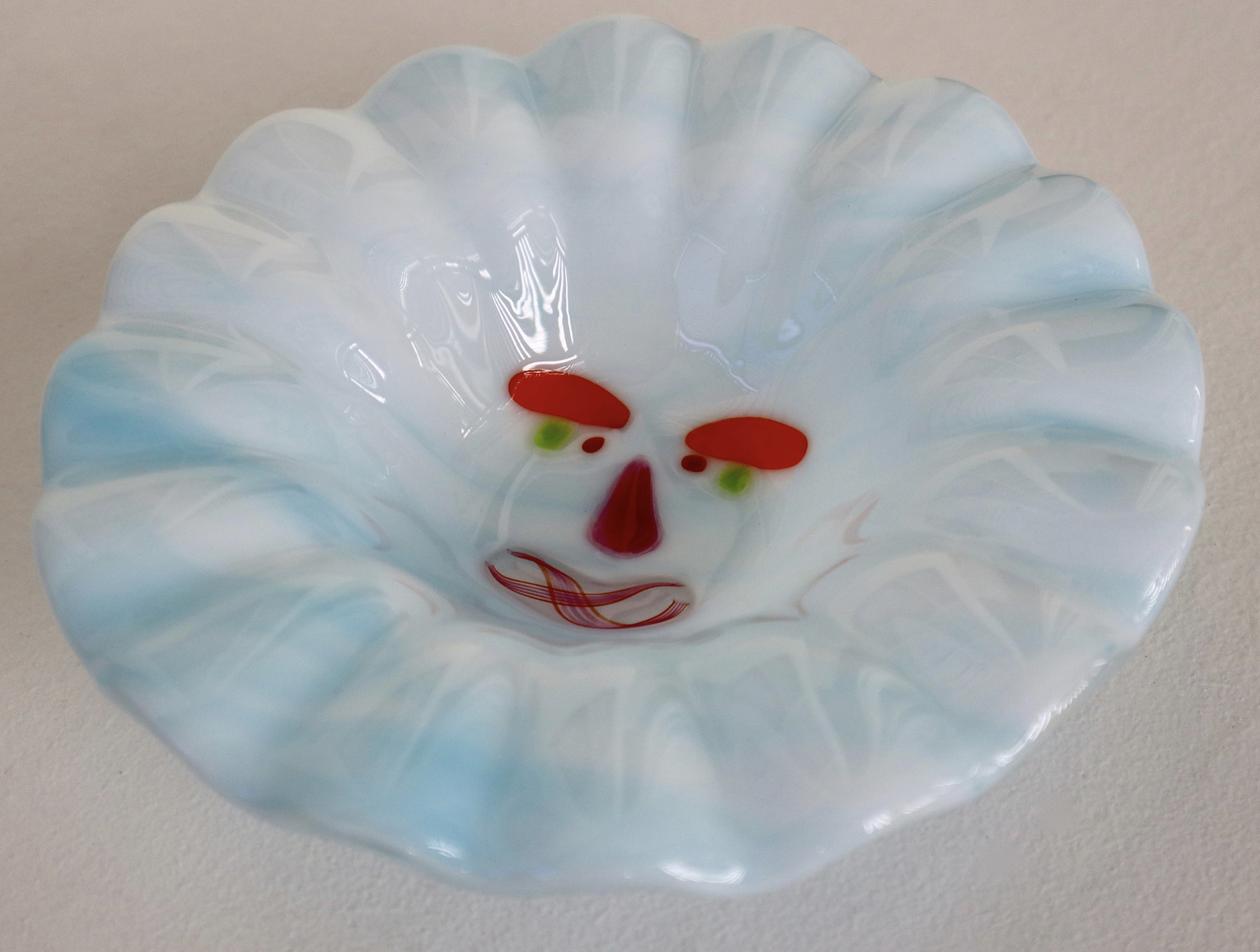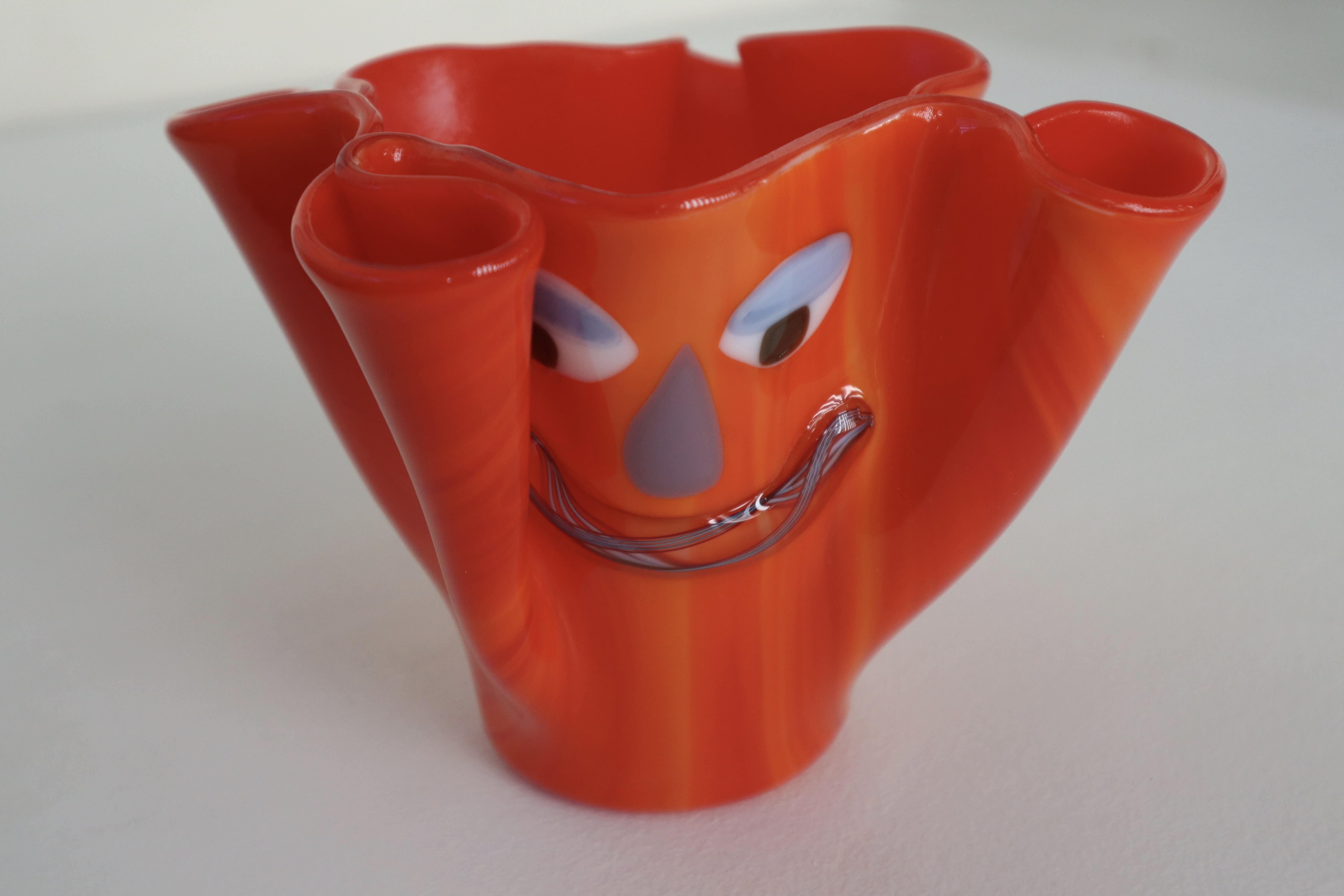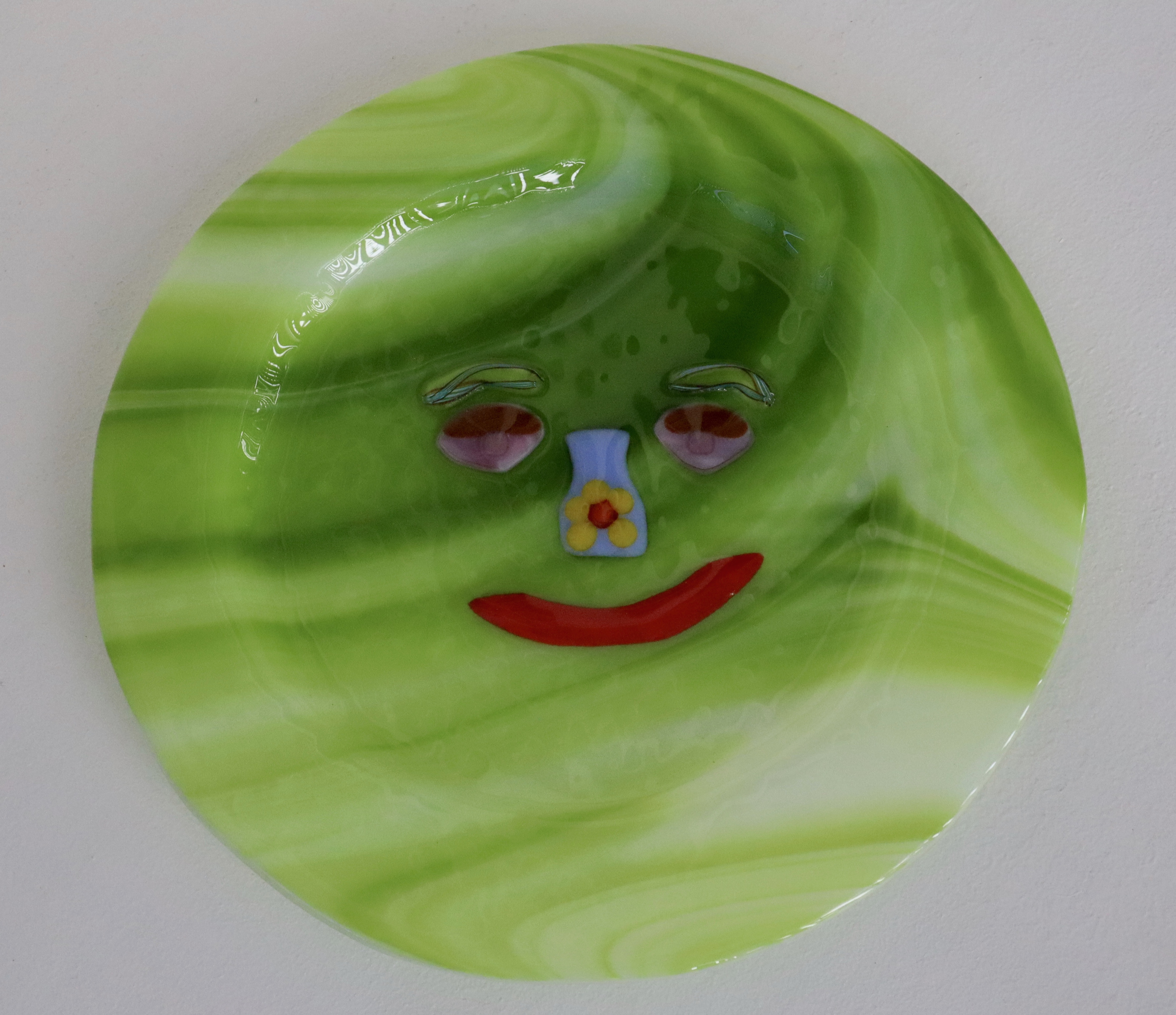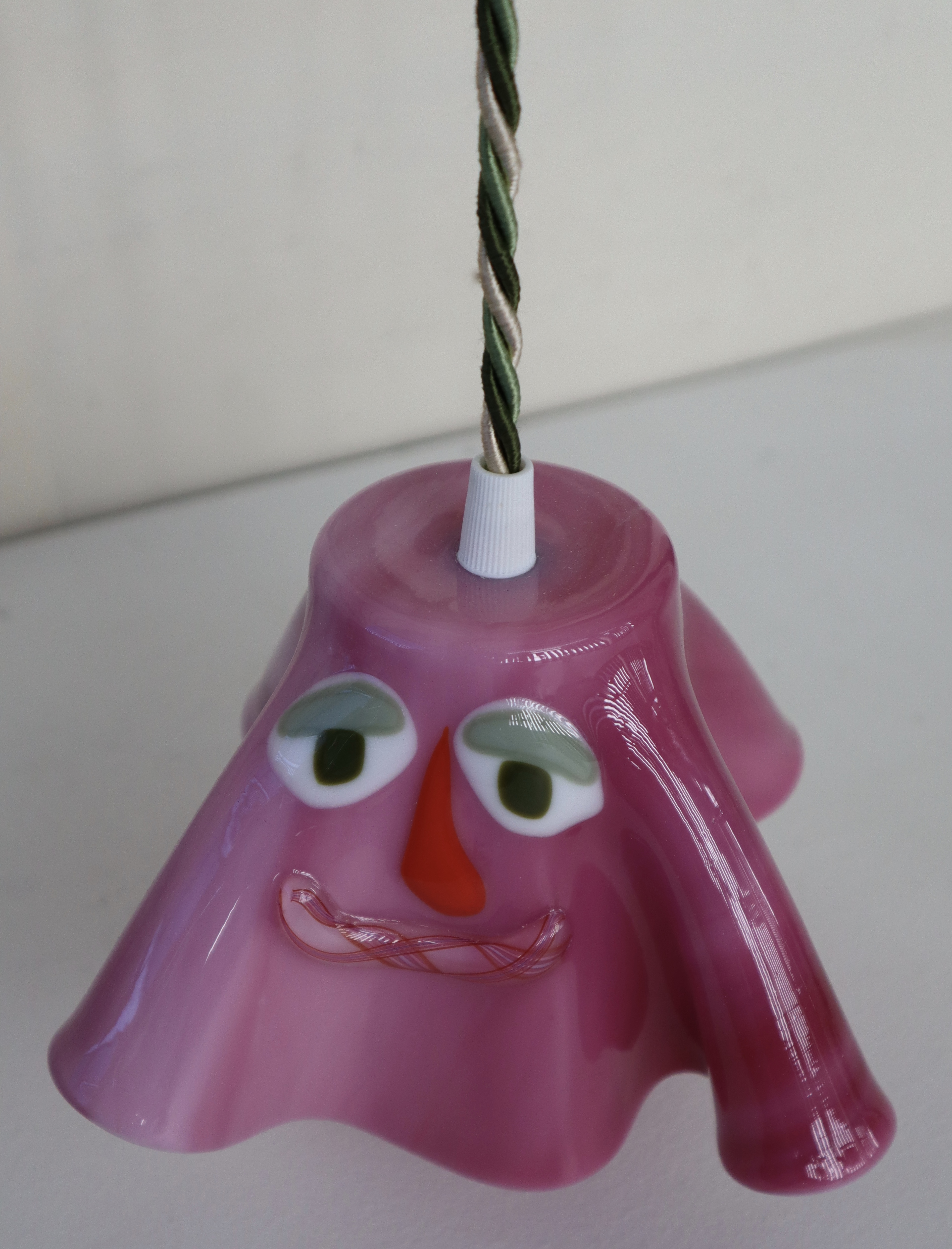 Lawn Bolws (Finn O'Sullivan)
Lawn Bowls is a series of glass objects made by artist Finn O`Sullivan. Her BFA was completed at QCA in 2019, majoring in print making. Working with glass came into her practice towards the end of her degree when she was able to find ways to incorporate print making skills with glasswork. These glass techniques were first observed in her Nanna`s studio and with expansion off of traditional techniques her practice has become centered in this medium. Finn currently makes glasswork in her Greenslopes home studio. She is interested in practices of care in the domestic sphere and how decorative objects enrich our experiences of these spaces. The bright imagery, colour and pattern put into her glasswork holds the force of this conceptual questioning.
IG : @lawn.bowls