AIA
by
Misseu
Hand Blown glass, Electrical components
$480.00 AUD
Enquire︎︎︎
MADE TO ORDER IN MELBOURNE
3-4 Weeks (lead time)
Aia's abstract form and surface reflects that of science fiction, the lamp's network of linear folds balance against smooth protrusions made by restricting blown glass into a handmade steel cage. The work signifies the development of new life by allowing many possible forms to eventuate from a single blowing process.
This allowance is a thoroughly modern concept, removed from the guarantee of a final form repeated and refined by masters over time. The same process repeated, ensures varied, unique forms and opens space for mistakes to be reconsidered as beautiful in their own right.
The forms these restricted-pieces take develop organic abstractions, moving away from classical values of beauty traditionally found in glass objects. These unconventional yet attractive features subvert classical understandings of beauty. Alluringly inconsistent, The lamp itself emits a dissonant glow, refracting strips and fields of light in varying intensities across its surface.
Aia is a strong example of Misseu's design philosophy, reconsidering the future of the world whilst acknowledging its place within it. The piece demonstrates the potential of new life breathed into tradition, both in material, and the culture of production in a technological world.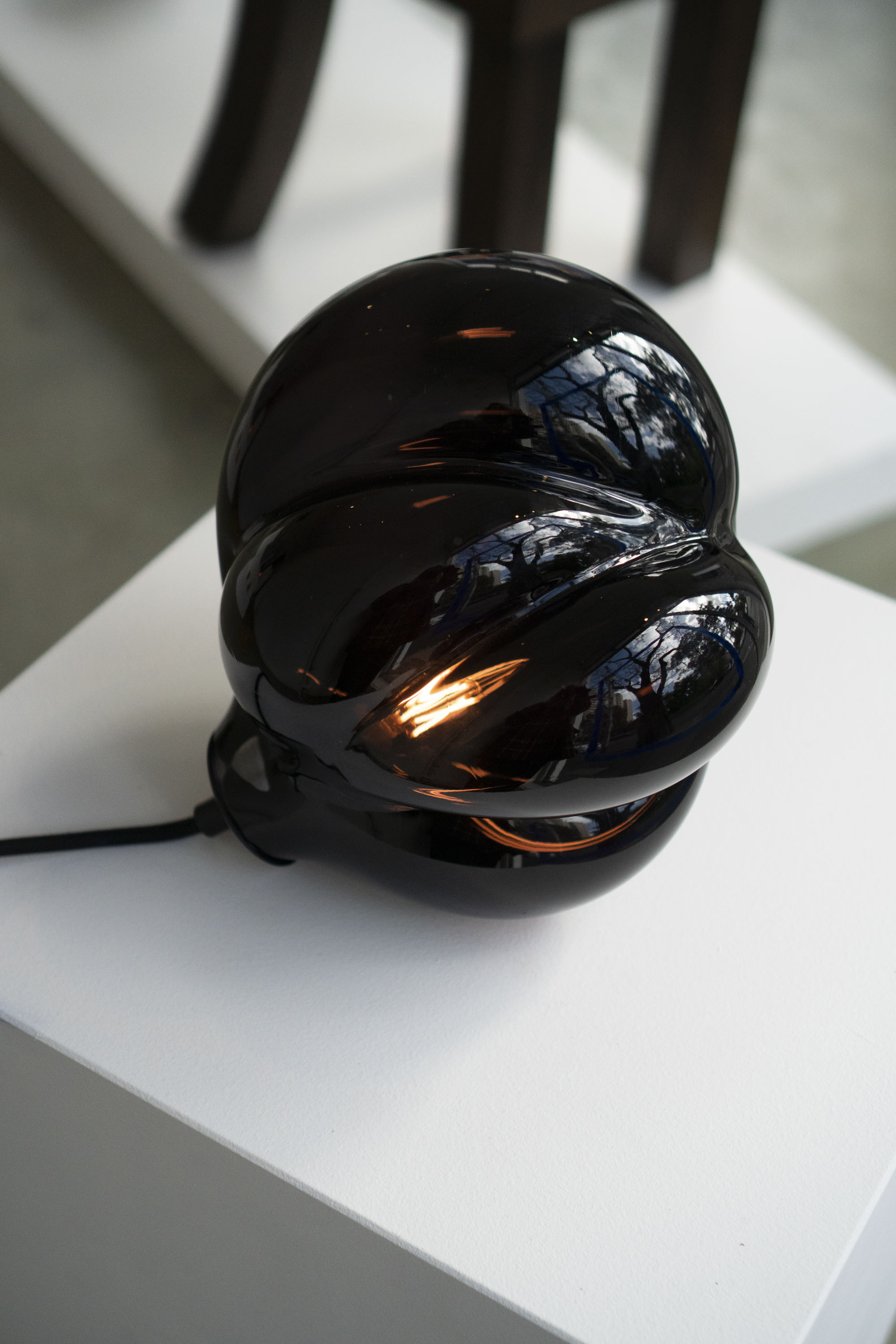 Misseu is a Melbourne based design studio exploring the intersection between art and design. Through lighting, furniture and homewares we aim to question the conventional notions of design, dismantle people's perceptions and reframe with intention to evoke further thought. By utilising traditional manufacturing techniques and custom methods of production each of our pieces are unique in nature, with no two ever being the same. We believe great design transcends time, an ethos we try to realize in everything we create.
IG : @mi.ss.eu
WEBSITE: www.misseu.co