Objects I see myself in (2021)
by
Peta Berghofer
Glazed ceramic
Download Line sheet ︎︎︎
Objects I see myself in highlights the pleasure in everyday stillness, but purposefully arrives in an in-between space. With ambiguous ceramics that sit between function and decoration, elements of material culture are explored to assess the similarities between the collection of objects in the home to that of the gallery. Objects are an integral part of survival in the domestic space. They are also chosen to portray one's relationships, identity, status, and taste. Meaning is embedded in objects beyond their functional limits to understand the world, arranged to create a narrative, whether that be in the living room, gallery, museum, or palace. Peta explores these ideas by bringing together different facets of her practice. She plays with clay's long-standing ability to record history and reveal human behaviour. Alluding to elements of function through hand-built pieces, she also replicates mundane items through slip casting. Peta brings these modules together through her method of installation, breaking the norms of traditional ceramic display. The standard gallery plinth is absent, instead artwork is moved to the wall and floor where the only support is part of the artwork itself.
(images by Grace Yu)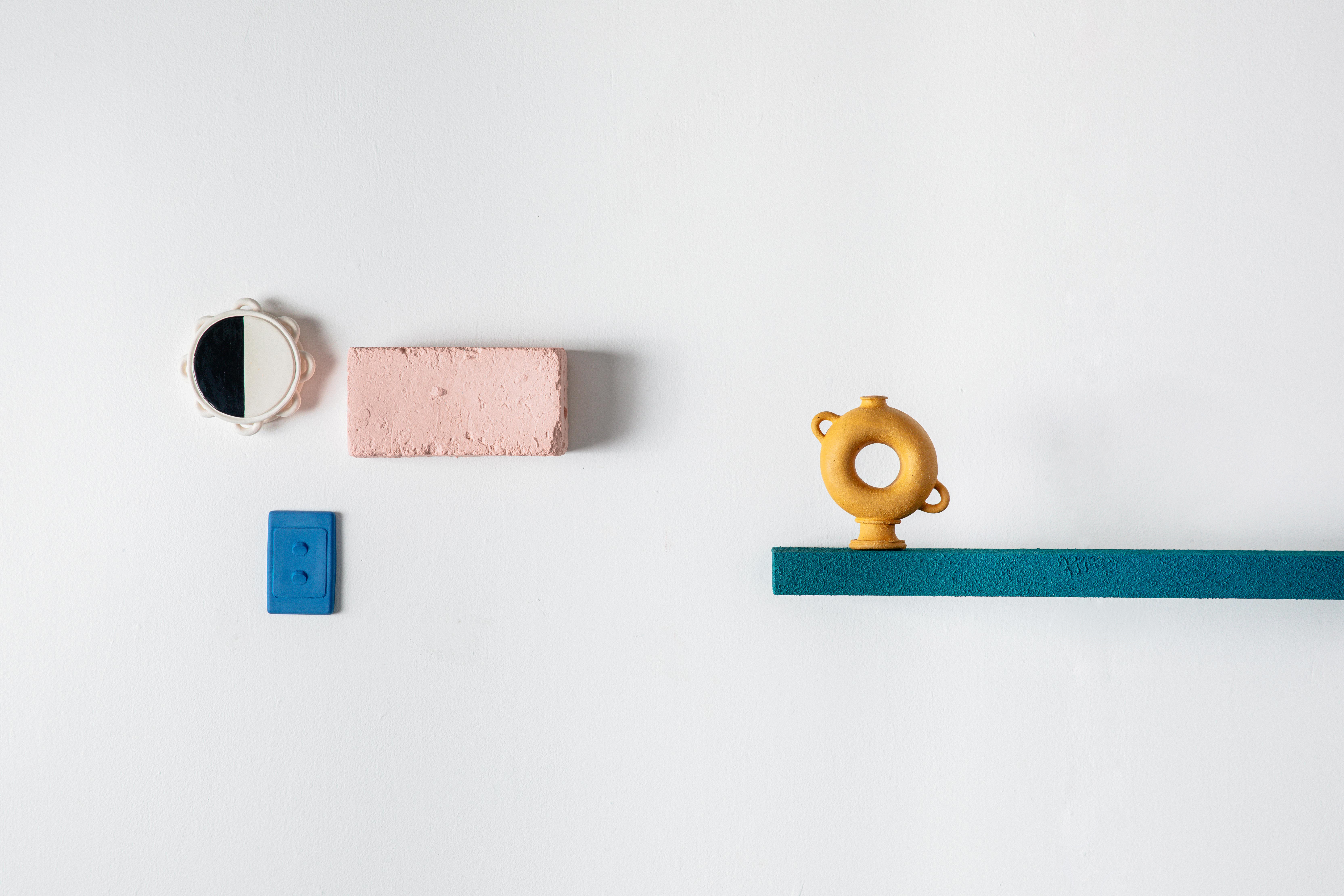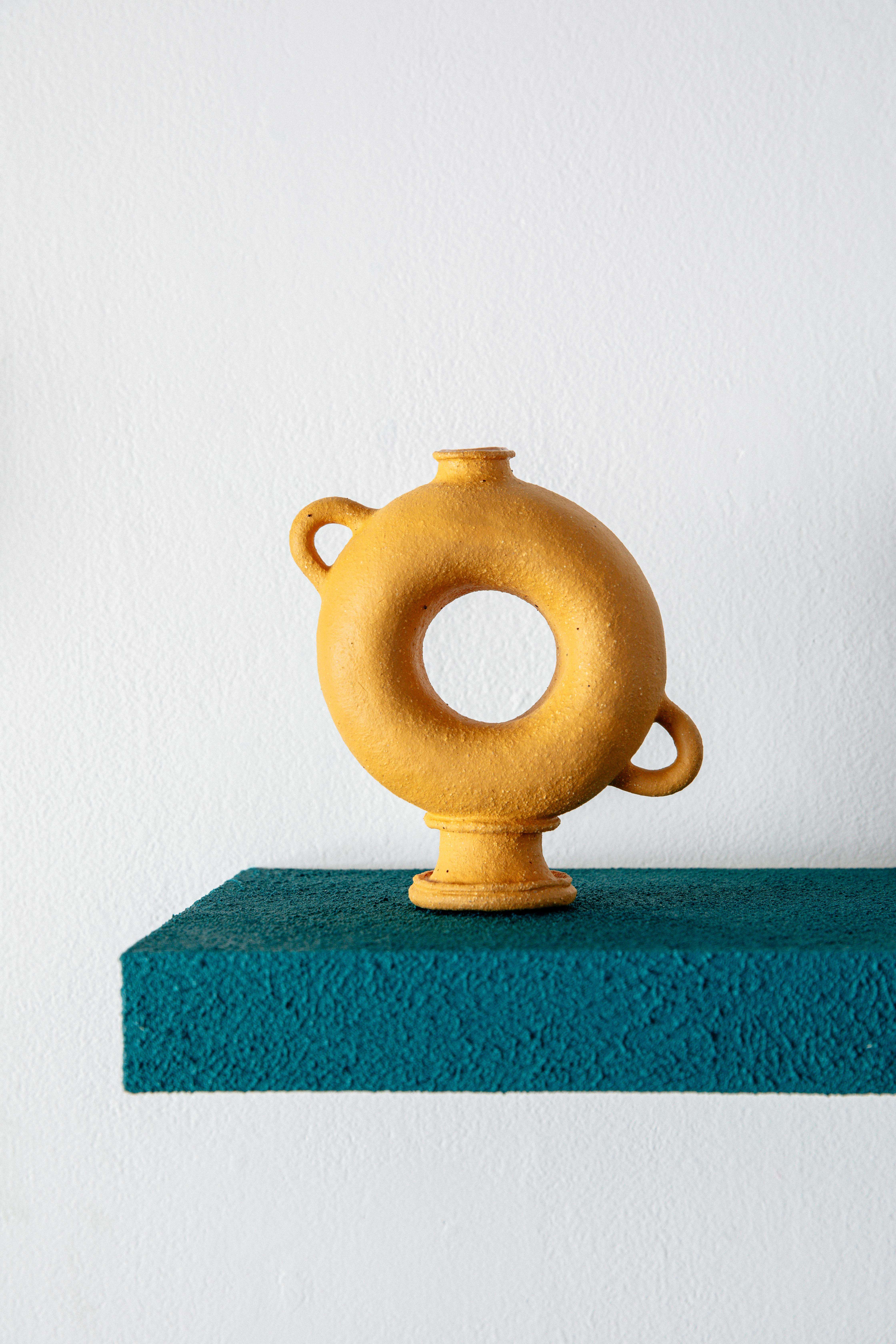 (Images by Grace Yu)
Peta Berghofer is an Australian artist based in Toowoomba, Queensland. Working with ceramics since 2013, Peta completed a Bachelor of Creative Arts (Visual Art) through the University of Southern Queensland in 2016, receiving First Class Honours.
Using clay as her medium and the vessel as her form, Peta creates both ceramic sculptures and functional forms. Her work references historically familiar form and function, but she disrupts these expectations of traditional vessel-based, ceramic art practices. Whether functional or functionless, Peta's self-referential ceramics are most often presented as the same body of work, exhibited as abstracted still-life environments. Here she plays with distinctions between gallery and domestic spaces, engaging with historic and contemporary tensions between art, craft, and design.
Peta has exhibited her ceramic work both nationally and internationally. After receiving the USQ Bellmaine French Appreciation Travelling Scholarship in 2017, she undertook residencies in Europe throughout 2019-2020.
IG : @petaberghofer
WEBSITE: www.petaberghofer.com