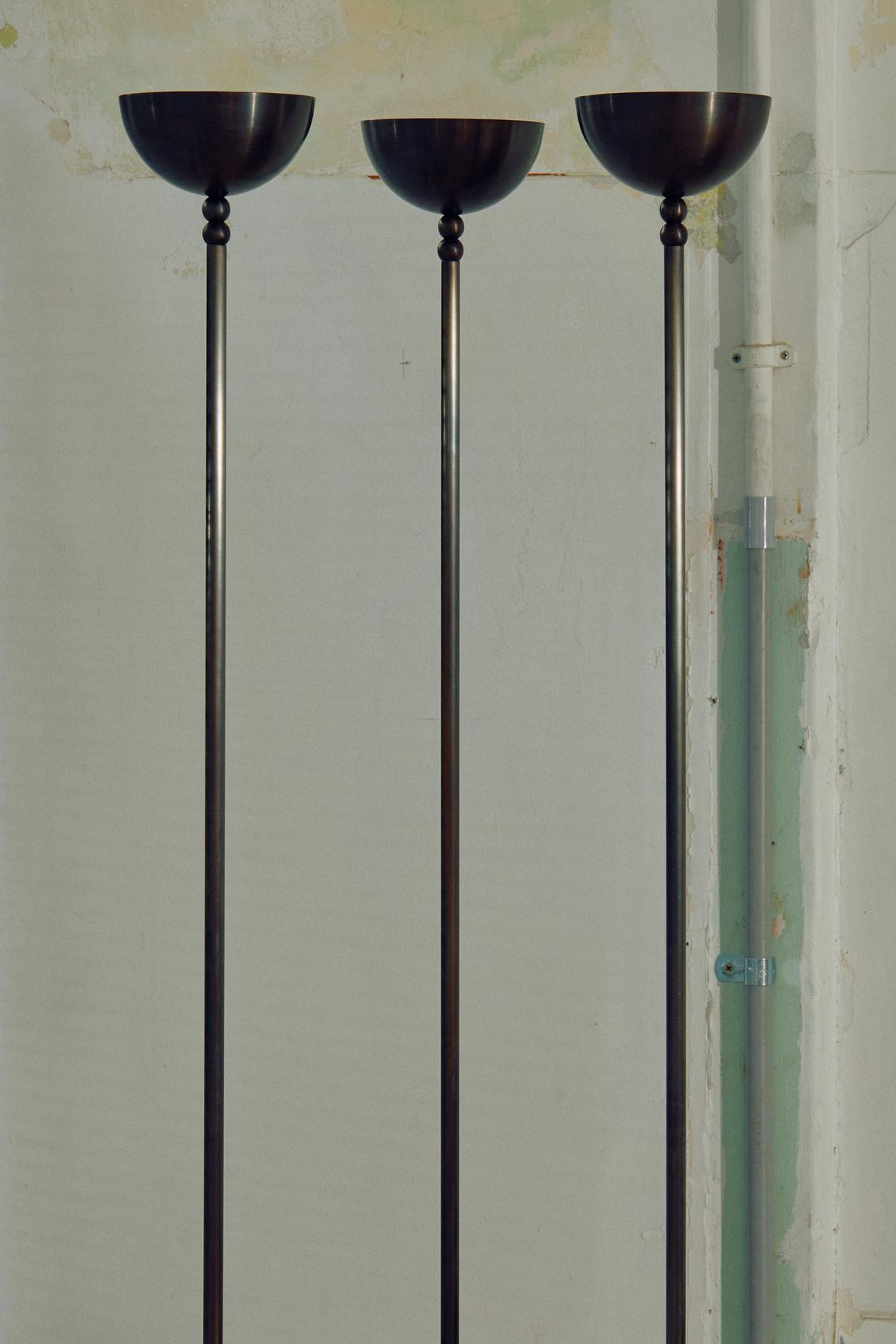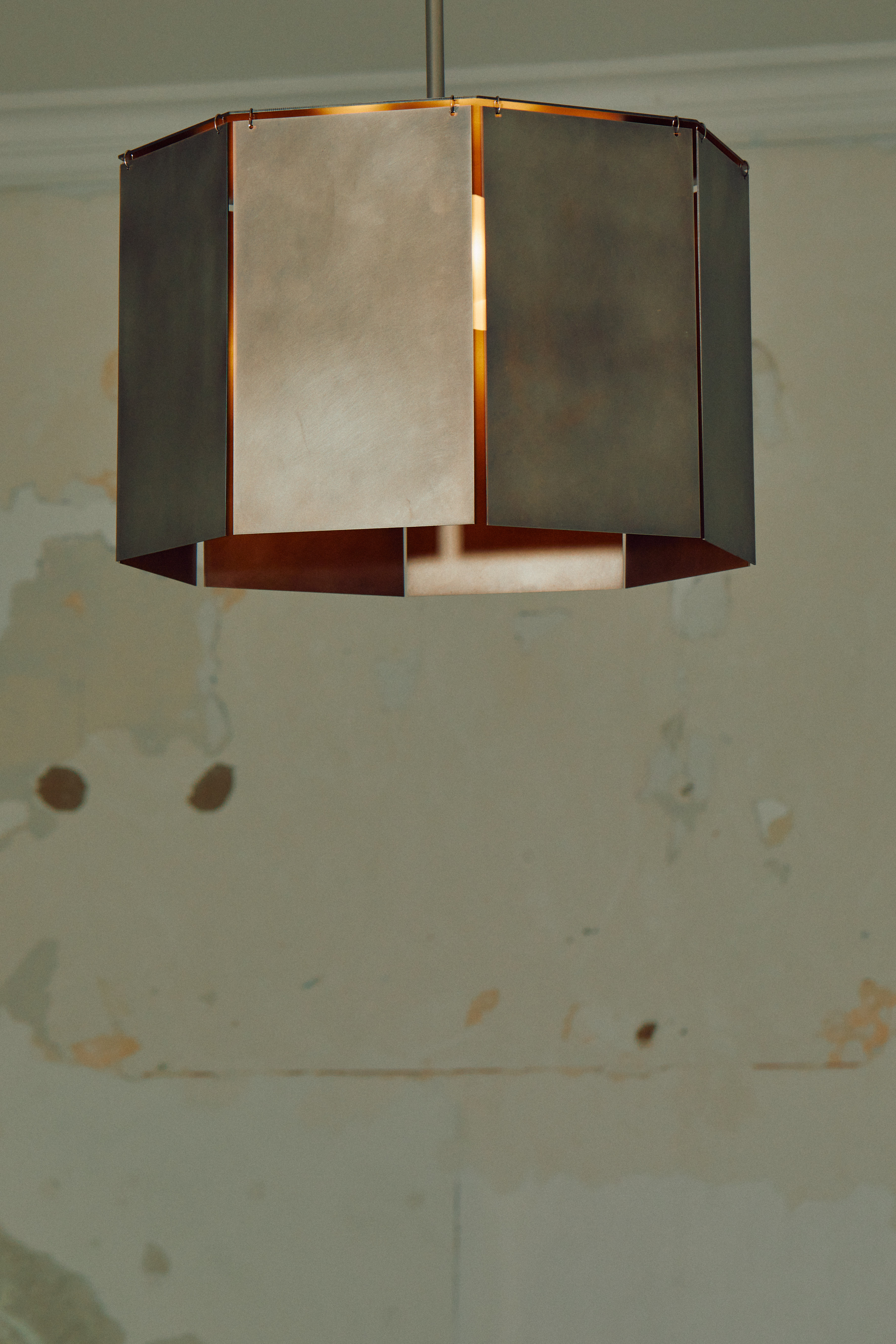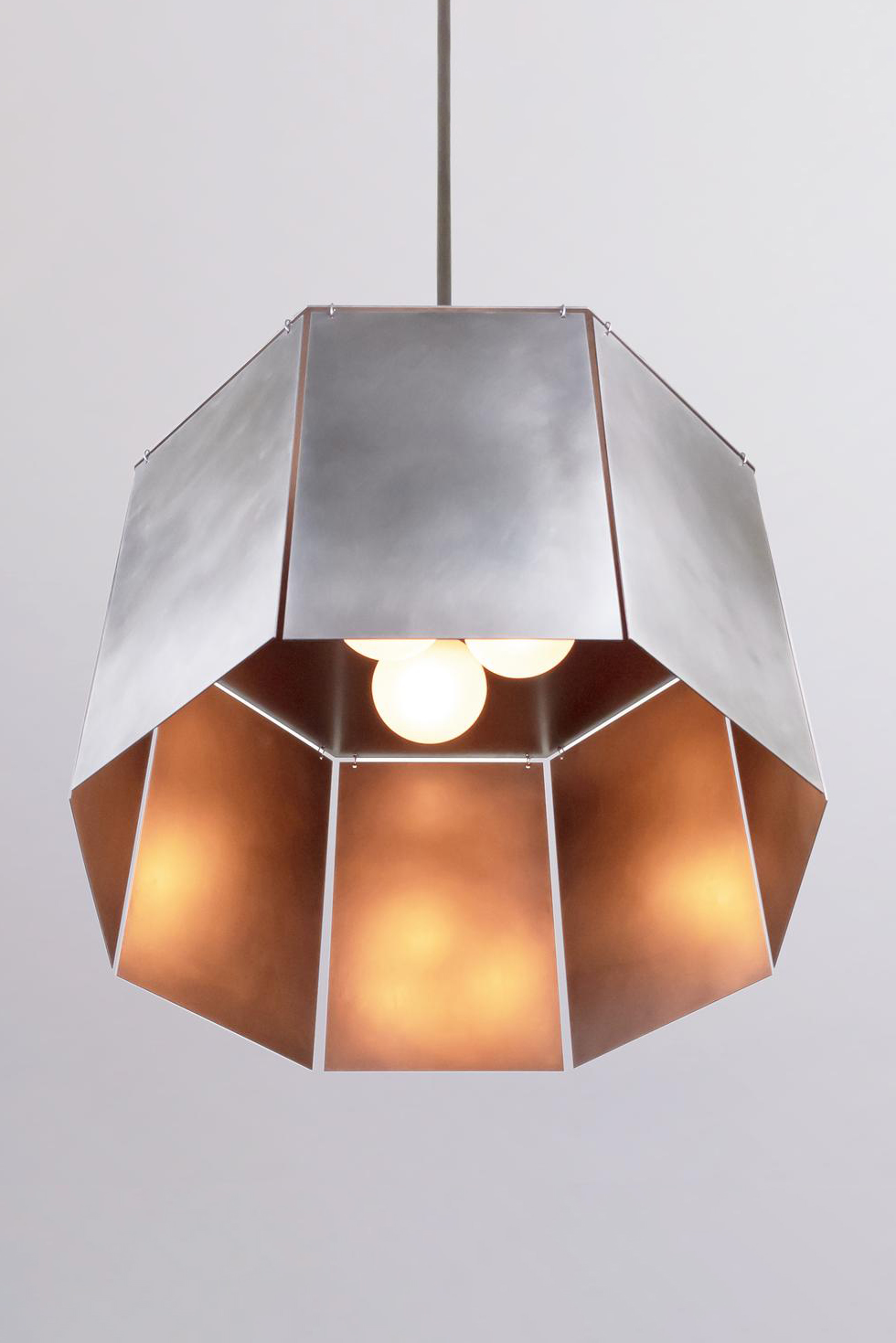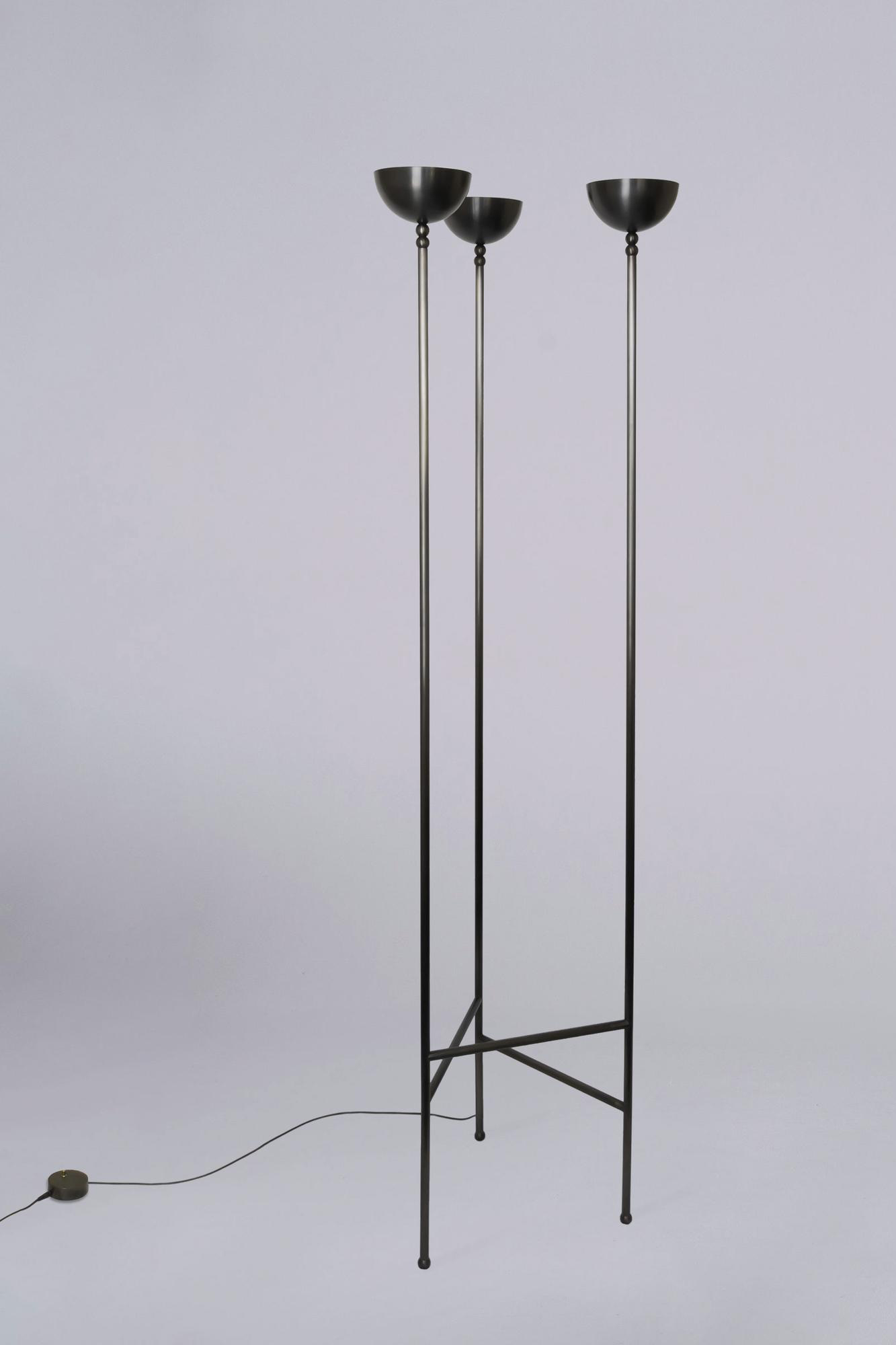 Three Halves (Floor Lamp)
2021
180 × 40 × 29 cm
Dark Bronzed Brass, Opal Glass Balls, 12v G4 LED Lamps
Enquire →

Half sphere lamp shades placed triangularly on long stems making a balanced structure. It roots up from the floor and casts light to the ceiling. Three Halves floor lamp enhance the height of a room by filling them with growing elements. A separate switch unit allows ease of operation by foot.
Heavy Hat (Ceiling Lamp)
2021
45 × 45 × 29 cm (suspension length as specified)
Aged Nickel Plated Aluminium, Opal Glass Balls, 240v G9 LED Lamps
Enquire →

Side panels, hanging from a top panel, swing as air flows and reflect light to all angles. Heavy Hat pendant lamp has a thick and bold presence in a centre of a room. It gives a generous and nostalgic mood to a space placed above a dining table or a lounge set. Constructed with a variation of metal components such as brass and aluminium. Each construction and finishes are done by hand with utmost care in SOZOU studio's workshop. Heavy Hat is an extension of forms and functions of the 1930's pendant lights with fringe, playfully re-articulating through unexpected weight and hard materials. Maintaining the lightness of traditional fringes through the movement of the hanging side panels yet still its heavy appearance gives a grounded and stable additional feel. It heritages the once loved aesthetic to next generations with strong material and construction which can last decades to come.
Sozou Studio is a lighting and product design studio based in Melbourne, Australia, established in 2019. The studio produces lighting and objects which act as a poetic word in a space without overwhelming its personality. Each object is hand made and finished in its Melbourne workshop to ensure the highest quality, and to enhance the emotion-centric studio philosophy. Kohtaroh Colwell-Matsuura, the designer of SOZOU studio, was born and raised in Tokyo and now based in Melbourne. While he practiced visual art, Kohtaroh developed his interest towards design and multicultural aesthetics. He started to practice design since he arrived Australia in 2013, and keeps cultivating his passion and philosophy based on various perspectives; east and west, emotional art and beauty of functionality.
sozoustudio.com