Peachy Blinder
by THOMAS MAXAM
Travertine, Galvanised Steel, Peach Vertical Blinds
600L x 300W x 470H cm
$1200.00 AUD Enquire ︎︎︎
Peachy Blinder is a side table of curiosity that is an amalgamation of design trends; dated & current. Embracing the nostalgic nature of vertical blinds and it's rise and fall out of popularity and pairing it with finishes that we believe are current in today's design culture. The side table also takes notes from cabinets of curiosities, which served not only as collections to reflect the particular curiosities of their curators but as social devices to establish and uphold rank in society. Peachy Blinder hides and reveals your collection of objects, whether objects of great personal value to you or your private little secrets you wouldn't show grandma.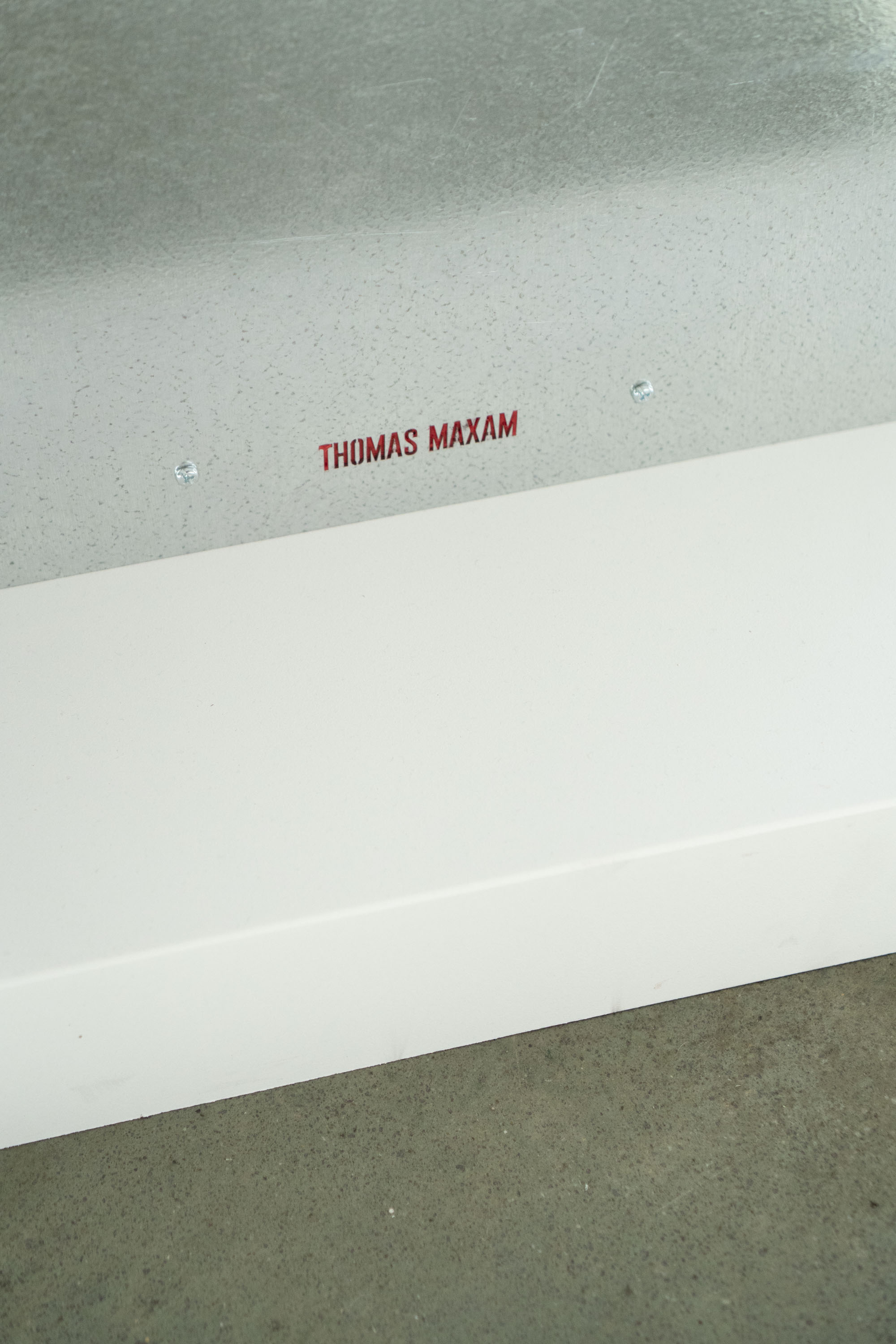 THOMAS MAXAM (Thomas Cohen; Maxam Whiteley)
THOMAS MAXAM is a Melbourne based design studio. Having started the studio out of thier homes in 2019. The studio practice has since developed a range of designed and handcrafted sculptural objects, homewares and lighting solutions. The studio is inspired to create objects that will become permanent fixtures in a person's home. Exploreing their design language by experimenting with different materials and processes so that they can express their combind creative obsession for design.
IG : @thomasmaxamstudio
WEBSITE: www.thomasmaxamstudio.com